In our weekly vlog, the MarketReporters, we could not avoid discussing China again. After all, China is hot currently and probably will remain so for some time. In the article, I will deep dive into the developments in the Chinese property market.  
The property market in China
The property market in China accounts for almost a third (29%) of the Gross Domestic Product. By way of comparison: in America, it is 6% and in the Netherlands 9%. It is therefore a large market. In total there are 450 million houses in China. Ninety million of them (20%) are empty. Why is this? This is because the profit made on the sale of a house is untaxed. This is in contrast to shares, for example, and it makes the Chinese housing market an investment market. In addition, this property market uses about 10% of the global demand for commodities. The effects of this market, therefore, have a global impact!
At the beginning of this year, UBS published a report on property developers in China. They listed 52 developers. Five of them were given the code green, no less than 39 the colour orange, and eight the colour red. Evergrande was one of those eight…
What is Evergrande?
Until a few weeks ago, nobody in Europe had heard of the Chinese company Evergrande, one of the largest property developers in China. Evergrande has a debt of 300 billion dollars. That sounds enormous, of course, and it is. But as long as you can meet your obligations, there is not much to worry about. However, they can no longer do that. In the first period of this year, sales of new homes fell by 20%. They have already failed to pay interest on their loans several times in recent weeks. If this continues, there is a big chance that they will go bankrupt. A bankruptcy would affect 200,000 employees and indirectly 3.5 million people with a business relationship to Evergrande.
Conclusion
It seems clear to me that the property market in China is in trouble. As I described in my previous column, the Chinese government is not afraid to intervene. I am curious to see what the Chinese government is going to do so that this does not become a global problem.
*Weekly, Martin Totte and Kaspar Huijsman record their market reports. You can watch them on the YouTube channel: https://www.youtube.com/c/HugoInvesting. 
Kaspar Huijsman
Kaspar Huijsman is founder and director of Hugo Broker (former BinckBank Spain) and is a passionate investor himself. In his columns he writes about his experiences on the stock market and the economy. If you have a question, mail to kaspar@hugoinvesting.com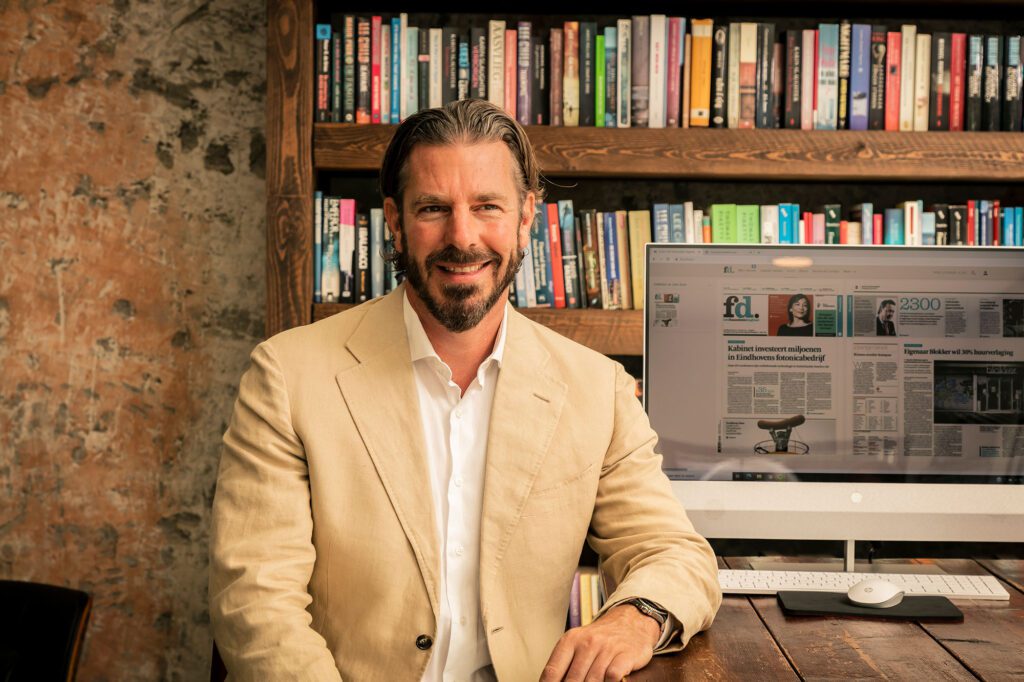 The information in this article should not be interpreted as individual investment advice. Although Hugo compiles and maintains these pages from reliable sources, Hugo cannot guarantee that the information is accurate, complete or current. The use of information from this article without prior verification or advice is at your own risk. We recommend that you only invest in products that match your knowledge and experience and do not invest in financial instruments whose risks you do not understand.