Taking care of traders & investors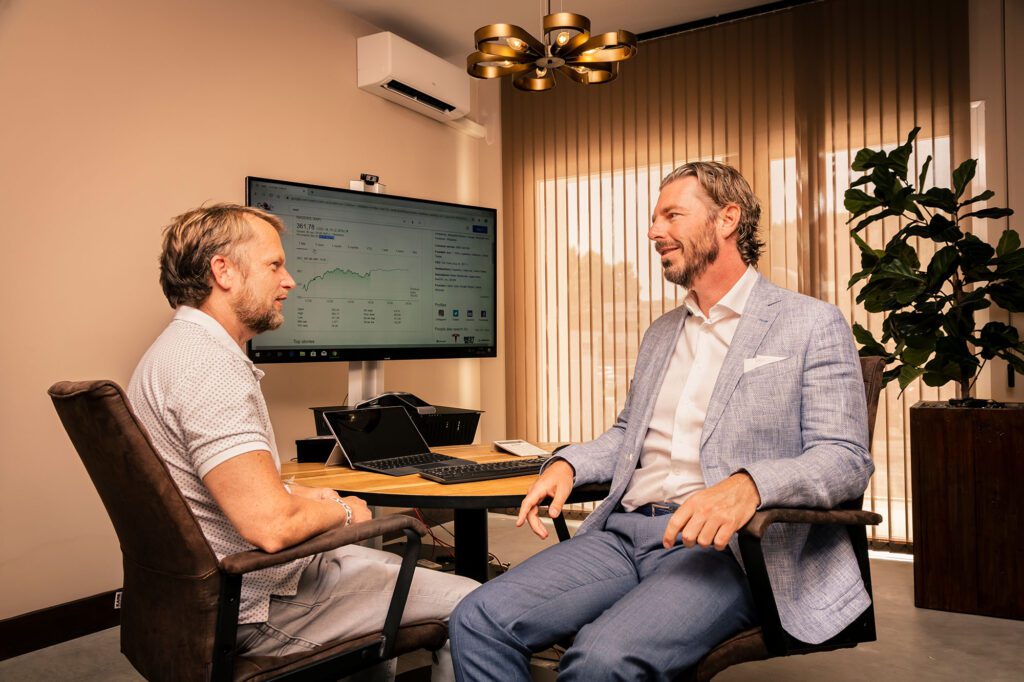 Select the right fit for your investment and trading style from one of our three platforms:
HugoInvestor: An easy to use platform allowing you to simply navigate and select either Stocks, Bonds and ETFs. This platform is also ideal for keeping an eye on your own portfolio or your Managed Portfolios.
HugoTraderGO: For investors and traders looking for in depth market information, advanced charting, Trade Signals, Equity research and more.
HugoTraderPRO: Our most powerful platform. Advanced order tickets, option chains, customizable over 6 screens. An absolute must for the professional trader (downloadable for use on your computer).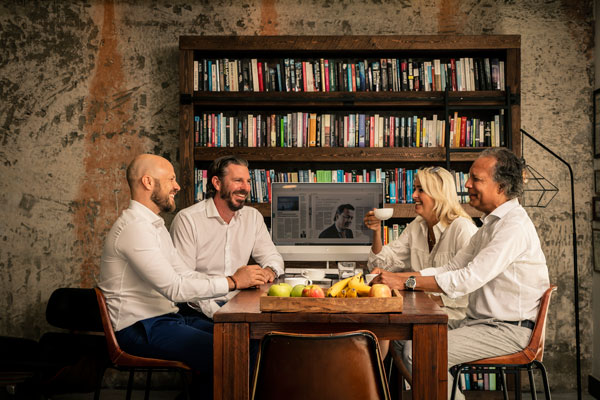 Would you rather have your money professionally managed?
HugoSelect allows you to choose from managed investment portfolios to suit your wealth management goals and risk profile.
Invest in a managed portfolio that is based on the insights of the leading investment companies and benefit from competitive rates compared to traditional investment managers.
Contact Hugo's customer service team for help in assessing the best portfolio for your investment objectives.
Trading in financial products always involves a risk. The value of your investment may go down as well as up. As a general rule, you should therefore only trade in financial products if you understand the products and the risks associated with them.
In today's world, it is important to be self-sufficient when it comes to your finances. Low interest rates, inflation and pension reforms make it more and more difficult to know what to plan for your financial future. Hugo Investing allows you to invest in many products and instruments, spreading your money and building a portfolio that suits you. We're here so you can make smart choices yourself.
Whether you are new to investing on global stock exchanges or have been trading for years, there are times when you need help. Hugo provides that support service, whether you need an explanation regarding one of your strategies or want to learn more about investing. Hugo gives you access to Hugo Bank's award-winning self-investing platform with intuitive, user-friendly functionality. In addition, you'll receive exceptional personal service provided by our team here in Spain.
Optimise your investment returns with Hugo
Hugo Investing allows you how to use all the platform features to your advantage, provides you with background investing information and offers on-going support whenever you need it. Drop into our office in Marbella to talk to one of our team members and find out more about the services we offer. Our experts are also available to assist you via phone, skype or email.
Kaspar Huijsman explains who Hugo is and why U are in the centre of everything.
Stay up to date with the latest trends on the financial markets with Martin & Kaspar.
Almost daily we see news passing about records highs on the stock exchanges. Generally these are thanks to share prices of individual companies. China, however, lags behind. This is due to five recent measures taken by the Chinese government. 1 Protection of data China has decided it wants to better protect the data of its
Read More »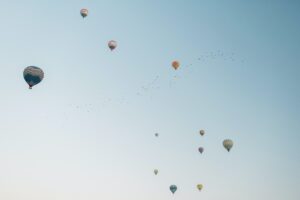 Inflation, interest rates and investing If you invest and/or follow the economic news, it is mainly about inflation, interest rates and how central governments deal with them. All news aside, the stock markets have at least decided to set records (I am writing this in mid-June 2021). The stock markets When inflation is high, central
Read More »
A simple way to delve into investing is by reading a book
Read More »
What our clients have to say
"The more in-depth you go into learning to invest, the more interesting it gets. Being able to discuss my strategies with one of Hugo's specialists gives me the extra assurance I need."
"I can walk in whenever it suits me and have a coffee or a chat with the team. When I travel back home I like to SKYPE with Martin, sometimes weekly, to discuss my investments."