Trade Bitcoin and Ethereum with Hugo
Clear information and safe, regulated investing in cryptocurrencies
The advantages of crypto ETNs
By investing in Exchange Traded Notes, you can track the price movement of bitcoin or ethereum against the USD, without needing to own physical coins yourself and without having to open a crypto exchange account 
With Hugo you can invest in:
– Bitcoin Tracker One
Listed on Nasdaq OMX Stockholm.
Traded in EUR and SEK
– Ethereum Tracker One
Listed on Nasdaq OMX Stockholm.
Traded in EUR and SEK
Check with Hugo's team if this product fits your overall strategy and your risk appetite.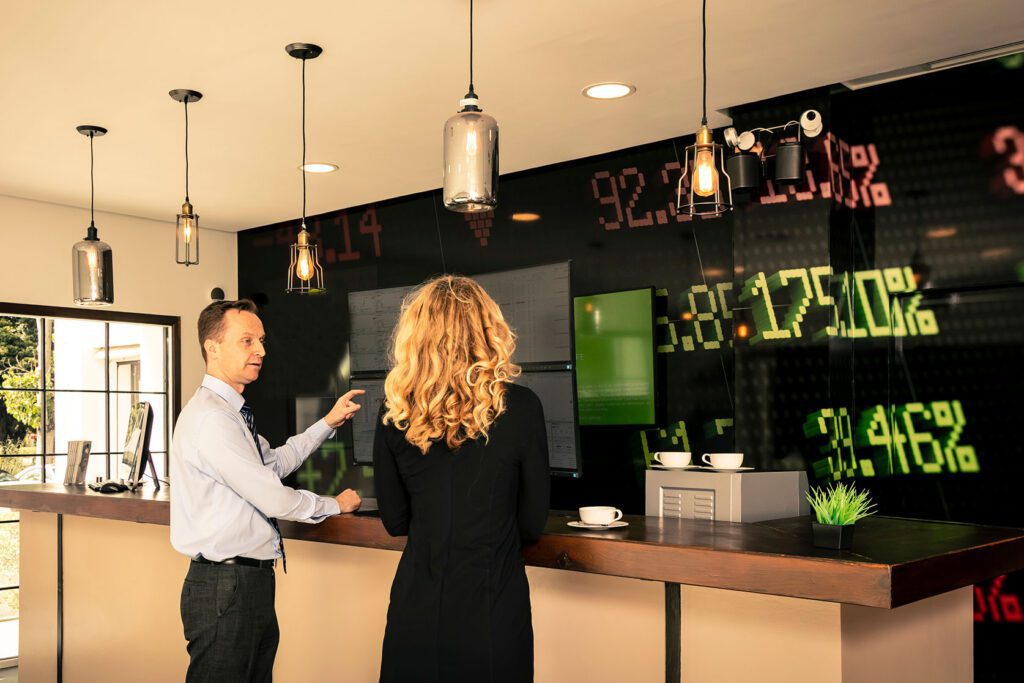 Why trade ETNs with Hugo?
Simple
You can trade ETNs in exactly the same way as stocks, from your existing Saxo account. You won't need to open a cryptocurrency exchange account.
Lower risk

Crypto markets can be extremely volatile, but as ETNs aren't traded on leverage, your losses are never amplified.
Secure
The underlying coins are owned by the ETNs, which use a Tier 1 custodian – Xabo – to hold the cryptocurrency.
Smaller trades

One share of a bitcoin ETN offers exposure to 1/20th of a bitcoin; one share of an ethereum ETN is equivalent to 1/10th of an ether.
The risks of cryptocurrencies
Cryptocurrencies have become known for their extreme fluctuations in prices. While there is potential for significant gains, please understand the risks before investing.
Security
With crypto markets still largely unregulated, they can be prone to market manipulation. Hackers have also gained unauthorised access to digital wallets and crypto exchanges.
Liquidity

Most bitcoins are held by a small number of investors, and many platforms and exchanges trade on their own books. In a sales rush, liquidity issues could leave investors sidelined with rapidly falling prices.
Boom or burst

The parabolic price increases of cryptocurrencies are largely driven by speculation rather than intrinsic value. The first crypto bubble burst spectacularly in 2018, suggesting history could repeat itself.
High volatility

In 2017 bitcoin's value soared by more than 1,000%, before losing 80% of its value in early 2019. Since the start of 2019, it has climbed more than 800%*, spurred on by Facebook's entry into the crypto space.
*As of January 1st 2021
When you invest with us, please also be aware of potential counterparty risk.
The ETNs we offer are listed by a third-party provider – XBT Provider AB – who holds the underlying coins.
The information on investment products is for general information and is not intended as advice. In spite of the fact that Hugo Investing takes care of the compilation and maintenance of these pages using sources deemed reliable, Hugo Investing cannot guarantee the accuracy, completeness and actuality of the information provided. If you use the information provided without verification or advice, do so at your own account and risk. We advise you to always check any transactions and not to invest in financial instruments that you do not understand the risks. No rights can be derived from the information on these pages.