Water is an essential resource for human survival and is crucial for life on Earth. However, the world is facing a water crisis that affects more than 2.5 billion people worldwide, with one-third experiencing water stress on a monthly basis. The water crisis is a growing issue, and it is not only limited to South Europe but also affects the rest of the world. In this article, we will explore the water crisis, its impact on society, and the companies that are tackling the problem.
Water scarcity is a critical issue that affects millions of people globally. South Europe is particularly vulnerable, experiencing droughts and low water levels. In Italy, for example, garlic production has significantly reduced due to low water levels. According to embalses.net, the lakes in South Europe are currently at 24% of their capacity, which is lower than the usual 60% around this time of the year. The problem is expected to worsen during the summer, making immediate action necessary.
Spain: Leading the Way in Desalination Technology
Spain is one country that is taking the water crisis seriously. With 765 desalination facilities, it is the fourth-largest country in the world in terms of water desalination capacity. Most of these facilities are in the Canary Islands, where the water source is limited, and the demand for water is high. In other areas, such as Alicante and Almeria, the facilities are limited, serving about 440,000 people. In Malaga, the largest desalination facility is in Attabau, and it has reached its full capacity due to high demand.
Companies Providing Solutions
The water crisis has led to the rise of companies that are focusing on providing solutions to the problem. Investing in water companies can be challenging, especially in infrastructure and maintenance, but it is worth it. Below are some of the companies that are making a difference:
This French company provides water, waste, and energy management solutions. They are known for their expertise in water treatment and distribution, wastewater management, and renewable energy.
The American company that operates in the Caribbean and Indonesia. The company was founded in 1973 and is headquartered in George Town, Cayman Islands. Consolidated Water provides water services to residential, commercial, and government customers through its subsidiary companies.
Spanish company that produces water for around 25 million people daily. Has a valuation of around 9.4 billion euros. While their expected revenues for 2023 are lower, they expect to make more profit, around 9.6 euros per share. The stock is currently trading at 170 euros, which is 17 times their expected profit. Interestingly, the stock is currently trading at a low level compared to the past year, likely due to the expected decrease in revenues for the year.
Conclusion: what to expect from this water crisis.
The water crisis is a global issue that requires immediate action. Countries such as Spain are leading the way in desalination technology, providing solutions to the problem. Investing in water companies is something to take into consideration as it contributes to solving the water crisis and creates a sustainable future. Companies such as Acciona, Consolidated Water Co.,  and Veolia Environment SA, are making a difference and offer investment opportunities. It is crucial that we work together to tackle this problem and secure the future of the planet.
Become successful investing
If you want to learn more about investing & trading, Hugo Investing recommends enrolling in one of the many courses from the Academy for Investors. These comprehensive courses provide all the necessary knowledge and skills to make informed investment decisions and maximize returns. Whether you are a beginner or an experienced investor, these courses are suitable for all levels.  Enroll today at https://academy-for-investors.com and take the first step towards achieving financial success.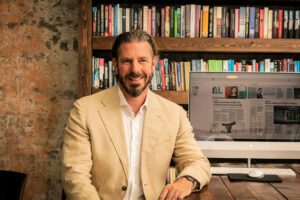 The information in this article should not be interpreted as individual investment advice. Although Hugo compiles and maintains these pages from reliable sources, Hugo cannot guarantee that the information is accurate, complete and up-to-date. Any information used from this article without prior verification or advice, is at your own risk. We advise that you only invest in products that fit your knowledge and experience and do not invest in financial instruments where you do not understand the risks.