The US banking sector has been under considerable strain in recent weeks, with concerns about the future of regional banks in America. In this article, we will examine the current state of US regional banks and their role in the wider economy. We will explore the risks and challenges faced by these institutions, as well as the potential impact on the broader financial system.
The Current Crisis: Regional Banks Under Strain
Despite claims from the Federal Reserve that the banking sector is in a better place than it was in March, recent events suggest that there are still major problems to be addressed. One key issue is the high levels of systemic risk in the sector, particularly the risk of a run-on deposit.
The Impact of the Crisis on US Regional Banks
If customers begin to withdraw their funds from a bank in masse, this can quickly lead to a collapse in confidence and a wider crisis in the financial system. This is a real concern for regional banks, many of which are already struggling due to the challenging economic climate and high levels of debt.
The Role of Regulation and Credit Risk
One of the key challenges facing the banking sector is the need to balance regulation and credit risk. While banks need to adhere to strict regulations in order to avoid systemic risk, they also need to take on a certain level of credit risk in order to remain profitable.
Achieving a Delicate Balance 
This delicate balance is particularly difficult to achieve in the current climate, with many banks struggling to maintain profitability in the face of low interest rates and rising loan defaults. This has led to concerns that the banking sector may be in a precarious position, with the potential for further defaults and bankruptcies in the months ahead.
The ETF Market and US Regional Banks
Exposure to the US Regional Banking Sector
One way that investors can gain exposure to the US regional banking sector is through ETFs (exchange-traded funds). One such ETF is the iShares Dow Jones US Regional Bank Index, which has seen its price drop by almost half since February.
Risks Involved in Investment Decisions
Investors looking to take a position in this sector should be aware of the risks involved, particularly in light of the current crisis. Shorting the market can be a difficult and risky strategy, and investors should ensure that they have a thorough understanding of the risks involved before making any investment decisions.
The current crisis in the US regional banking sector is a cause for concern for investors and regulators alike. While there are still major challenges to be addressed, there are also opportunities for investors who are willing to take on the risks involved.
Vigilance and Informed Decisions
In the coming months, we expect to see further developments in this sector, potentially impacting the broader financial system. Investors should remain vigilant and keep a close eye on the markets in order to make informed decisions about their investments. 
Become successful investing
If you want to learn more about investing & trading, Hugo Investing recommends enrolling in one of the many courses from the Academy for Investors. These comprehensive courses provide all the necessary knowledge and skills to make informed investment decisions and maximize returns. Whether you are a beginner or an experienced investor, these courses are suitable for all levels.  Enroll today at https://academy-for-investors.com and take the first step towards achieving financial success.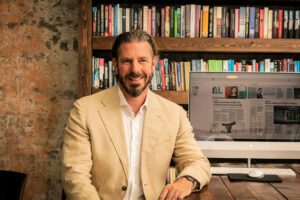 The information in this article should not be interpreted as individual investment advice. Although Hugo compiles and maintains these pages from reliable sources, Hugo cannot guarantee that the information is accurate, complete and up-to-date. Any information used from this article without prior verification or advice, is at your own risk. We advise that you only invest in products that fit your knowledge and experience and do not invest in financial instruments where you do not understand the risks.