Strategy: Build a portfolio based on your age
Historically bonds have always been represented in different investment portfolios along side stocks. However, not all investors have the same horizon. That's why, as an indication, it is said: your age must be the % of bonds in your portfolio!' 
Goal of Strategy: 
Difficulty level: 
Activity of Strategy:
Time Horizon: 
Products: 
Risk management 
Basic
Buy and hold
Long term
Bonds
With this strategy, you allow your investment horizon to help you determine the allocation of assets. Some people want to have their age as the percentage of fixed income in their portfolio. So younger people only have a relatively small part invested in bonds. Normally, other investments like shares, ETFs, and derivatives have a higher risk profile. If someone starts to build up a portfolio for pension purposes with a horizon of 30+ years, negative results can be compensated in the future. Statistically, the chance to achieve the average results of the benchmark is higher.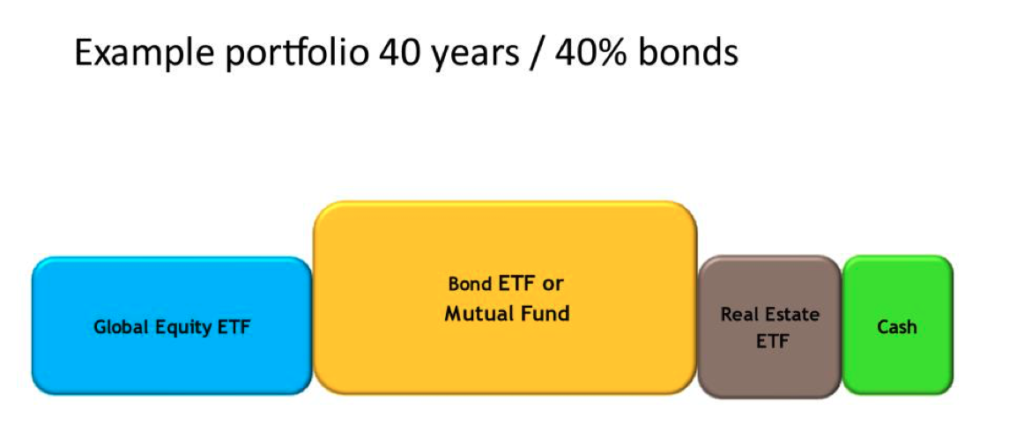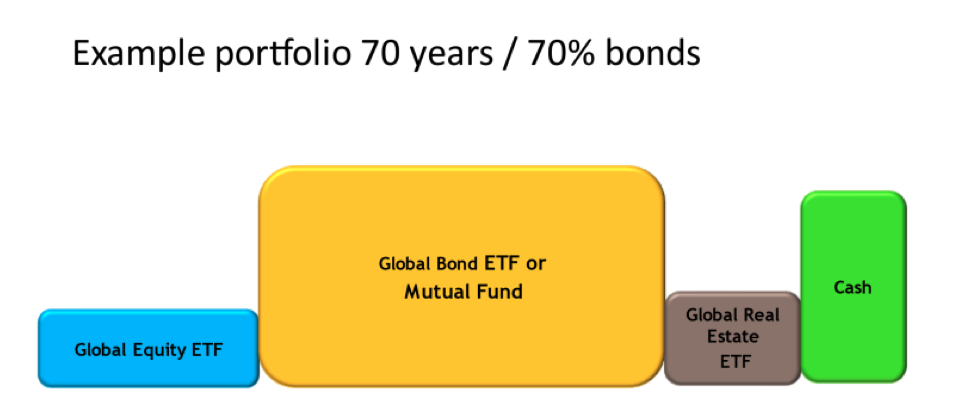 With a shorter (investment)horizon the impact of bad results with more volatile investments could be (too) big. A bad year therefore is more likely to determine the overall result if the timeframe is reduced. That's why fixed income in this strategy should be higher for older people. The exact numbers for each investor can vary. Nowadays the return on fixed income is historically low.
We are not insisting you buy extra bonds always on your birthday! But it does make sense to use this investment strategy as a guideline to build up your portfolio.
Disclaimer
The information on investment products is for general information and is not intended as advice. In spite of the fact that Hugo Investing takes care of the compilation and maintenance of these pages using sources deemed reliable, Hugo Investing cannot guarantee the accuracy, completeness and actuality of the information provided. If you use the information provided without verification or advice, you do so at your own account and risk. We advise you to always check any transactions and not to invest in financial instruments that you do not understand the risks. No rights can be derived from the information on these pages.