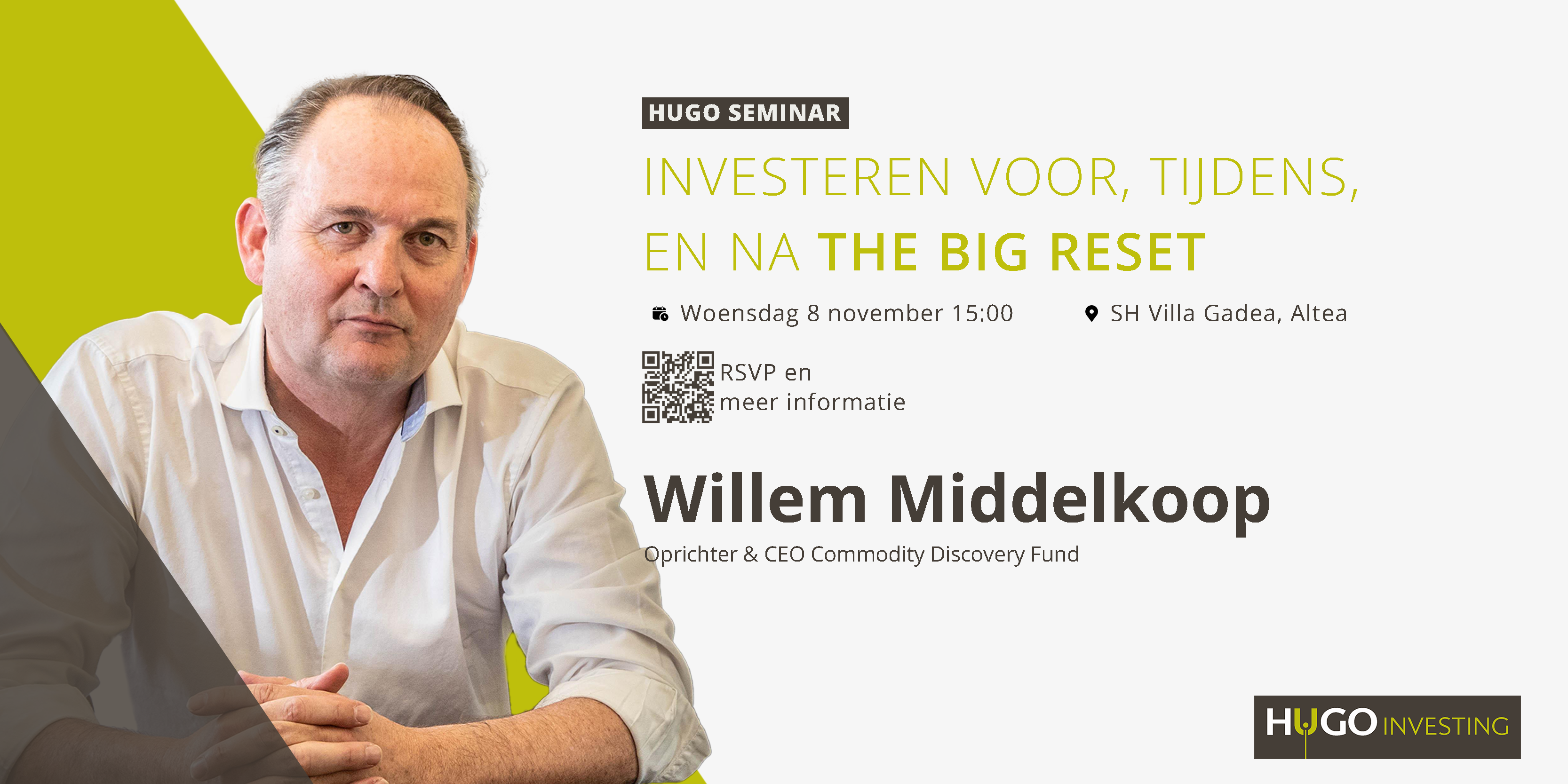 Details

Wednesday 8th November 15:00
Costs: Free
Level: All
Language: Dutch
SH Villa Gadea, Altea
Contact

info@hugoinvesting.com


+34 951 565656


Willem Middelkoop, Investeren voor, tijdens, en na The Big Reset (Dutch speaking)
(investing, before, during and after The Big reset)
We are delighted to announce that after our first event with Willem Middelkoop, we have a second edition, this time at the Costa Blanca.
Willem Middelkoop (Geneva, 1962) is an entrepreneur, investor and publicist. In autumn 2008, he gave up his work as a journalist and stock market commentator for national television. He is the author of eight books on financial markets and economics. In late 2013, he published "The Big Reset" (Amsterdam University Press/University of Chicago Press). In total, he has sold more than 150,000 books in seven languages, including Arabic and Chinese.
In 2008, he founded Amsterdamgold.com, a web shop in gold and silver, which was sold to the listed Value8 in 2011, after its annual turnover grew to more than EUR 100 million.
Willem is a member of the Advisory Board of the London-based Official Monetary and Financial Institutions Forum (OMFIF). He is also co-founder of Startupbootcamp Amsterdam, a business acceleration programme.
Willem lives in the Netherlands with his wife and two sons (17 and 20) and holds a bachelor's degree in Business Administration.
Don't miss this unique opportunity to meet Willem Middelkoop and learn more about his expertise in financial markets and economics. The event will take place on the beautiful Costa Blanca. Book your place now, as it promises to be an inspiring and educational event.